Web Hosting With OCS Solutions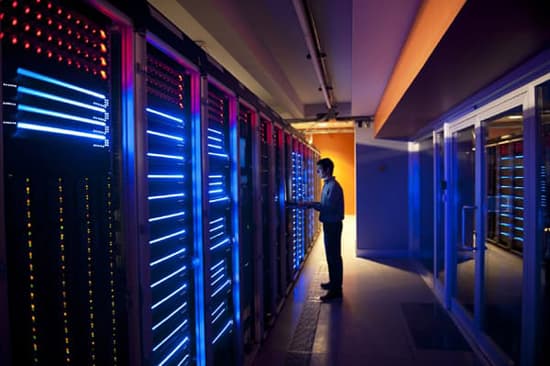 Your Data is Safe. Our data security policies are among the most stringent in the industry. We take extensive precautions to protect your data and only authorized personnel, which your permission, may access your hosted data and only for troubleshooting or support purposes.
Variety Of Operating Systems Linux, Windows, cPanel and Plesk web hosting.
99.99% Uptime Downtime costs money. Your site will stay up 24/7 or we'll credit the outage.
Fast Page Loads Enjoy super-fast page loads with our fast premium network and highly optimized servers.
US-Based 24/7 Support Our knowledgeable and friendly web hosting support staff is an email, text, or phone call away.
One-Click App Installs Quickly install popular web applications like WordPress, Drupal, Joomla, and more with just one click.
Web Hosting Plans With OCS Solutions
Want to pay with a check, purchase order (NET-30 and NET-60 accepted), or cryptocurrencies? Use the order form above and select your desired payment option.
Month To Month Pricing For Your Hosting
Want to pay monthly? We don't charge extra. All of our plans are based on monthly pricing. We don't want to lock you into a 5-year plan just to get an affordable rate. NOTE: We recommend paying yearly for purchase orders and cryptocurrency.
Web Hosting Features
cPanel (Linux) or Plesk (Windows) Servers
Free SSL Certificate
MySQL Database Backup and Restore
Microsoft SQL Database Backup and Restore
Fully Managed DNS System
Subdomains, Redirects, and Aliased Domains
Rewrite / Redirects
Firewall with Brute Force Detection
Password Protected Directories
SSH (Linux only), SFTP, and File Manager Access
PHP 7.3 with custom PHP directives
.NET, .NET MVC, and .NET Core Support
WordPress and Drupal Compatible
PHP Composer
Git Support with Automatic Pull
DDoS Protection with CloudFlare
Raw Access and Error Logs
Scheduled Tasks / Cron Jobs
Web Statistics
Google PageSpeed Insights
We Accept Cards, PayPal & Most Digital Crypto-Currency
We accept all forms of credit, debit, pre-paid and gift cards. We also convenitently accept most forms of digital crypto-currency such as Bitcon, Ethereum, Dash and more.
We Accept Checks & Purchase Orders
Personal checks, company checks and purchase orders are gladly accepted. Purchase orders and NET term arrangements are subject to approval. Cash may be sent securely to our physical address.