Consulting For Amazon Web Services (AWS)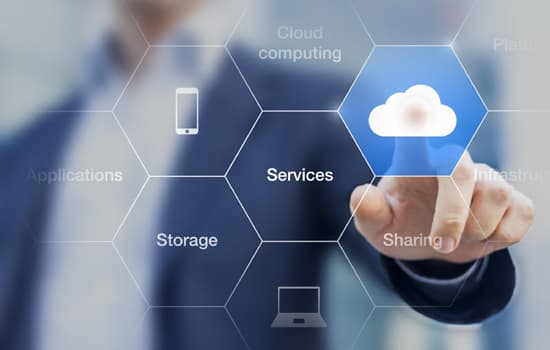 AWS (Amazon Web Services) are a set of services provided by Amazon, including S3 (Simple Storage Service) and EC2 (Elastic Compute Cloud Computing), provided to developers and web service providers that allow them to take advantage of Amazon's large datacenter infrastructure in a pay-as-you-go, infinitely scalable way.

Our aws consulting allows you to leverage this unique and powerful cloud infrastructure with your existing websites and applications and provides support for both server and cloud-level issues that may arise.

Our Amazon Web Services consulting engineers are 100% US based!
Common Amazon Web Services (AWS) Consulting Tasks
Relational Database Service: With RDS (or in standalone EC2 instances), we can configure MySQL, PostgreSQL, and Microsoft SQL servers for incredible performance, durability, and availability. We also work with No-SQL databases, including MongoDB and DynamoDB, and caching technologies like ElastiCache (Redis & Memcached).
Elastic Load Balancer: Take advantage of Amazon's Elastic Load Balancer to distribute traffic among multiple EC2 servers, improving performance and reliability. Not just any application can be load balanced out of the box, but our engineers can assist with any necessary modifications.
Simple Email Service: Sending email on the Amazon Cloud is a bit different than traditional server setups. We can help you integrate mail delivery into your site or application via SMTP or the SES API, solve delivery issues, or automatically handle bounces. We also offer secure email services.
Create a Custom AMI: By creating a custom Amazon Machine Image, you can clearly define your environment and reduce future setup and migration times dramatically.
VPC Configuration: Amazon Web Service's VPC (Virtual Private Cloud) platform allows you to fully manage your own networking resources. We recommend this for nearly every AWS deployment.
Multi-Service Orchestration: Often multiple AWS services are used in concert to deliver a solution. Our engineers consider your entire application and account and help you get the best return on your AWS cloud investment.
How Our Consulting Works
We can work in a wide variety of ways with you and your team. We can perform all of the server administration, management, deployment, and support needs for you, or just provide per-incident support assistance, or a mix of it all. You're in control with our Amazon Web Services consulting.

Though our consulting service is truly custom in nature, we do tend to follow this general workflow with a new client:
Initial Assessment: We discuss the details of your project and provide an estimate of the expected initial engagement cost.
In-Depth Analysis: We then examine your current infrastructure and devise a plan based on recommended best practices.
Implementation: If you desire, we can either help your team implement the plan, or perform all the work for you.
Support & Maintenance: We then assess your ongoing needs to devise a maintenance package that best suits your needs and budget.
Why To Choose OCS Solutions For Amazon Web Services (AWS) Consulting
OCS Solutions has been both using and helping our customers make use of Amazon's S3 (Simple Storage Service) and EC2 (Elastic Compute Cloud) services since their early limited beta period in late 2006. We have an extensive amount of experience in adapting existing Internet technologies and practices into the new wave of infinitely scalaeble solutions that Amazon offers.

In addition, we offer a full selection of web hosting services that can both augment and enhance your EC2 deployments. Our custom mix approach increases reliability and decreases reliance on just one company or service to maximize uptime.
Engagement Tailored To Your Needs
We can bill by the hour (in 15-minute increments) for infrequent or project-based aws consulting.

Retainer Package Billing: For ongoing maintenance, we can craft a maintenance plan to save you money and fit your budget, as well as provide emergency support.
AWS Consulting Frequently Asked Questions
Amazon Web Services Support is a paid technical support option that Amazon offers for its services. While their technicians are excellent at helping with AWS infrastructure issues, they do not assist with server-side code, configuration issues, or customer integration issues beyond their API and platform. We act as both consultants and support engineers and work with your applications, supporting custom configurations and unique environments.
No, you may pay per hour if you wish.
Absolutely! We have created Hadoop tasks to analyze and process massive amounts of data.
Yes. We commonly work with configuration performed by the customer or other engineers. We excel at quickly assimilating the details of the existing environment and either working within that paradigm or preparing (and executing, if you wish) or recommended configuration changes. We do not seek to change your workflow (unless you wish us to optimize it).
Learn More About Our AWS Consulting Services
Simple Storage Service: S3 is a scalable storage solution that makes storing files on the Internet easy. With it, you never have to worry about running out of disk space or making sure your data is redundantly accessible again!
Elastic Compute Cloud: EC2 provides powerful on-demand computing that can be scaled up or down as you need, while paying per hour for the use of virtual machine instances.
Elastic Block Storage: EBS is a way to persistently store your data with EC2. EBS is like a removable hard drive that can be reattached to any EC2 server. Snapshots are easy and incremental, so your data is safe and can be restored with a click.
We Accept Cards, PayPal & Most Digital Crypto-Currency
We accept all forms of credit, debit, pre-paid and gift cards. We also convenitently accept most forms of digital crypto-currency such as Bitcon, Ethereum, Dash and more.
We Accept Checks & Purchase Orders
Personal checks, company checks and purchase orders are gladly accepted. Purchase orders and NET term arrangements are subject to approval. Cash may be sent securely to our physical address.