Devops Consulting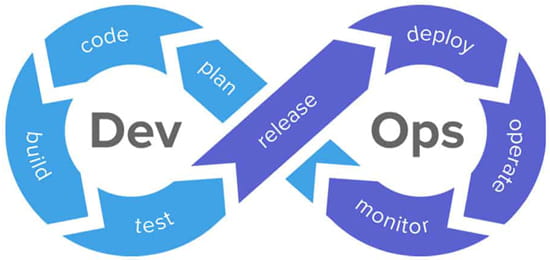 An enterprise depth of knowledge at small business pricing. Get help when you need it.

You would be surprised how little Fortune 500 level expert DevOps consulting can cost. By maintaining low overhead, we can provide assistance to you and your team for less than you might think! Our hourly rate is just $90/hr, with flexible monthly retainer plans that will save you money and provide emergency availability.
Expert Devops Advice On Demand
Stuck on an issue and need guidance? Dealing with technology that is outside of you or your teams' scope of experience? Let our experts assist you via our secure email services.
Multiple Workflows & Flexible Assistance
While we do use a ticket and documentation system to ensure all knowledge exchanges are archived and searchable, we engage with clients in a flexible way to fit inside your workflow. Our engagements with clients aren't restricted to specific topics or issues. We can help with anything that you need, and handle multiple issues at once.
DevOps Consulting Engagement
Server Management / DevOps Support: We can provide assistance with all server-based software including Apache, Nginx, PHP, Ruby, Python, ASP.NET, MySQL, PostgreSQL, Microsoft SQL Server, MongoDB, Memcached, and more.
Cloud Platform Consulting: We were one of the first Amazon Web Services AWS consulting firms established in the beta days of Amazon S3 and EC2 in 2007. We have extensive experience with most of the AWS service offerings and have considerable experience with Azure and Digital Ocean.
Website / Application Optimization: We are experts at optimizing web sites and web servers for optimum speed, performance, and reliability. We obsess over every little detail to make sure you are running at peak efficiency.
Programming Assistance: We can provide expert-level assistance in PHP, Ruby, Python, ASP.NET, database technologies like MySQL, MSSQL, and PostgreSQL, and caching technologies like Redis and Memcached.
Database Administration: We administer and support database servers like MySQL, MariaDB, PostgreSQL, and Microsoft SQL Server. Common tasks include data restoration, performance optimization, and structure analysis.
Migration Services: Need help moving to another web hosting provider? Let us help you for a trouble-free migration.
Security Compliance: We can help your website and server operations meet a broad range of compliance regulations, including:

HIPPA (Business Associate Agreement available upon request)
HITECH
PCI DSS Level 1
ISO 9001, 27001, 270017, 270018
SOC 1, 2, and 3
Privacy Act / PDPA Compliance for Malaysia, Singapore, Australia, and New Zealand
EU Model Clauses
UK Cloud Security Principals and Cyber Essentials
Engagement Tailored To Your Needs
We can bill by the hour (in 15-minute increments) for infrequent or project-based devops consulting.

Retainer Package Billing: For ongoing maintenance, we can craft a maintenance plan to save you money and fit your budget, as well as provide emergency support.
We Accept Cards, PayPal & Most Digital Crypto-Currency
We accept all forms of credit, debit, pre-paid and gift cards. We also convenitently accept most forms of digital crypto-currency such as Bitcon, Ethereum, Dash and more.
We Accept Checks & Purchase Orders
Personal checks, company checks and purchase orders are gladly accepted. Purchase orders and NET term arrangements are subject to approval. Cash may be sent securely to our physical address.